Laboratory
The laboratory was founded in 2006 as a result of many years' experience in the country and abroad. Our idea is to focus on high aesthetics and functionality of big prosthetic reconstructions (there are more and more patients with this need).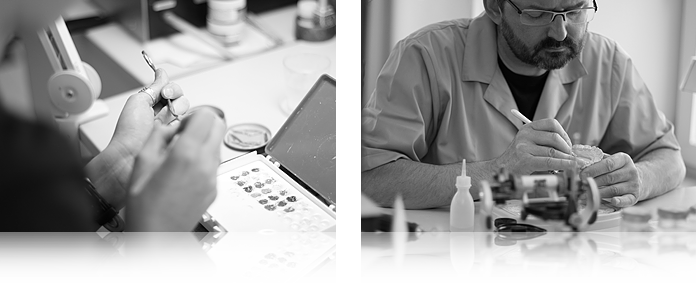 There is a team of experienced enthusiasts of dental technique to take care of that. Combination of porcelain veneers with crowns and porcelain bridges on substructure of zirconium oxide as well as implants – is our speciality.

One of our works was presented in prestigious magazine "IDENTITY", article title - "Practice success with SynCone". The article with photographic documentation was presented by Dr Chmielewski.